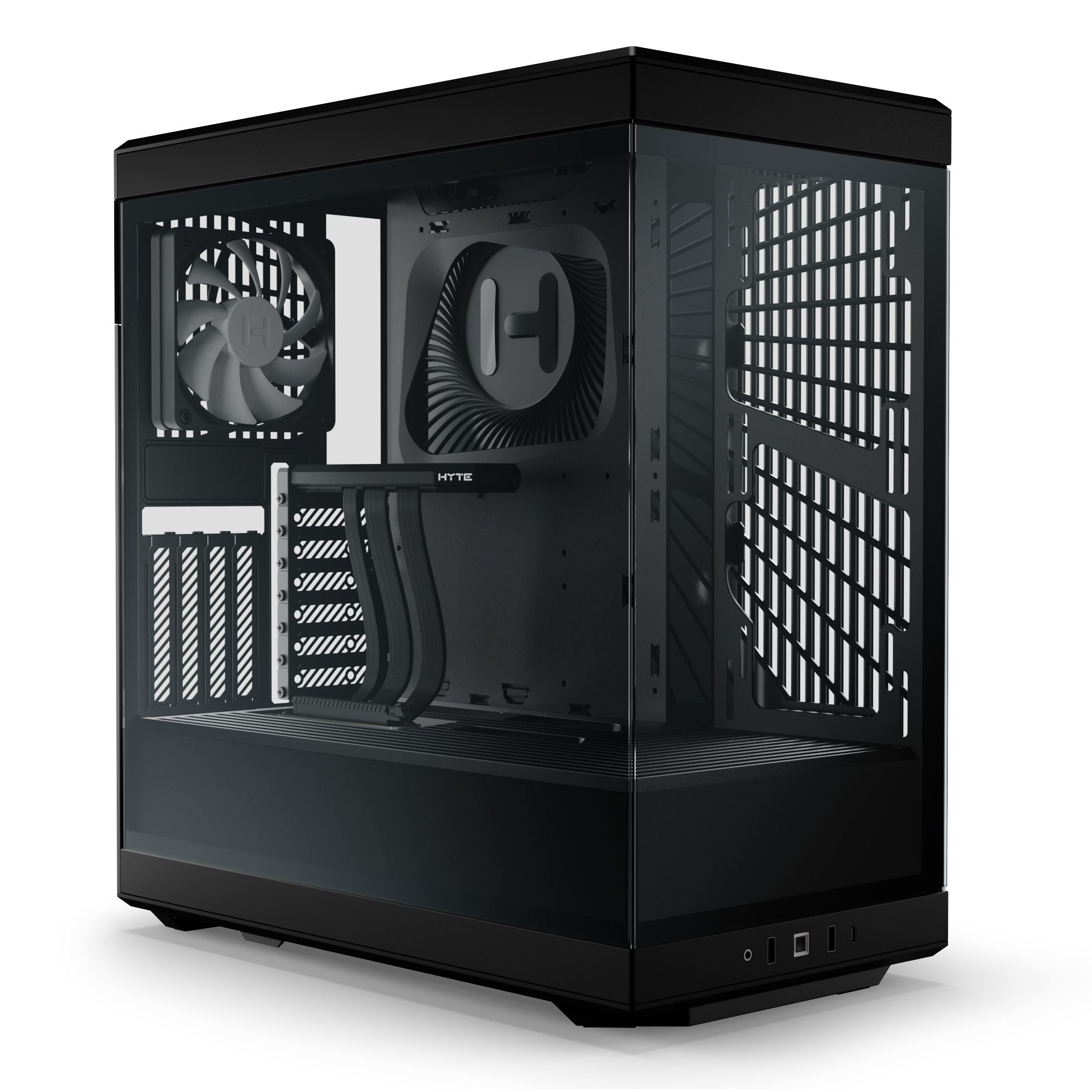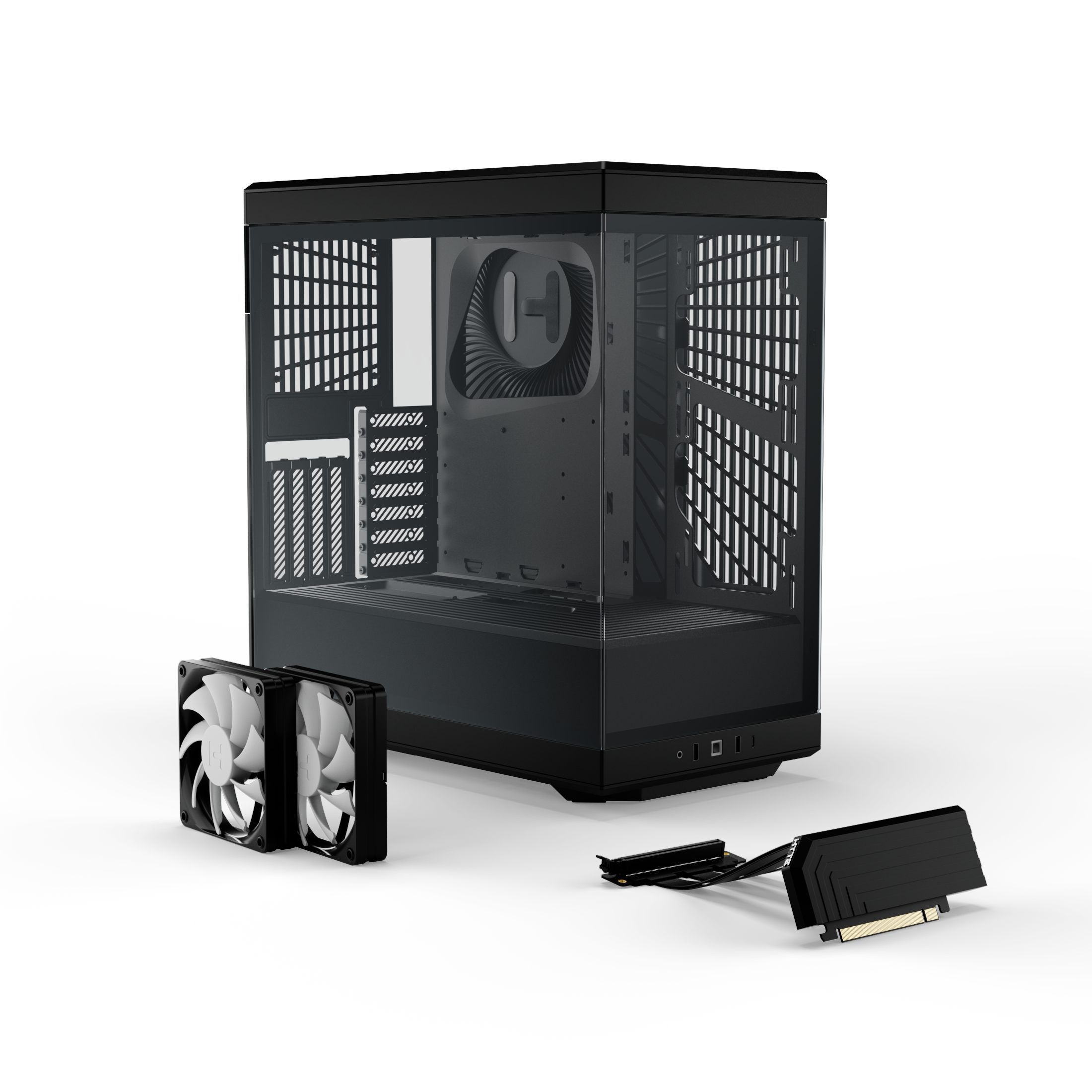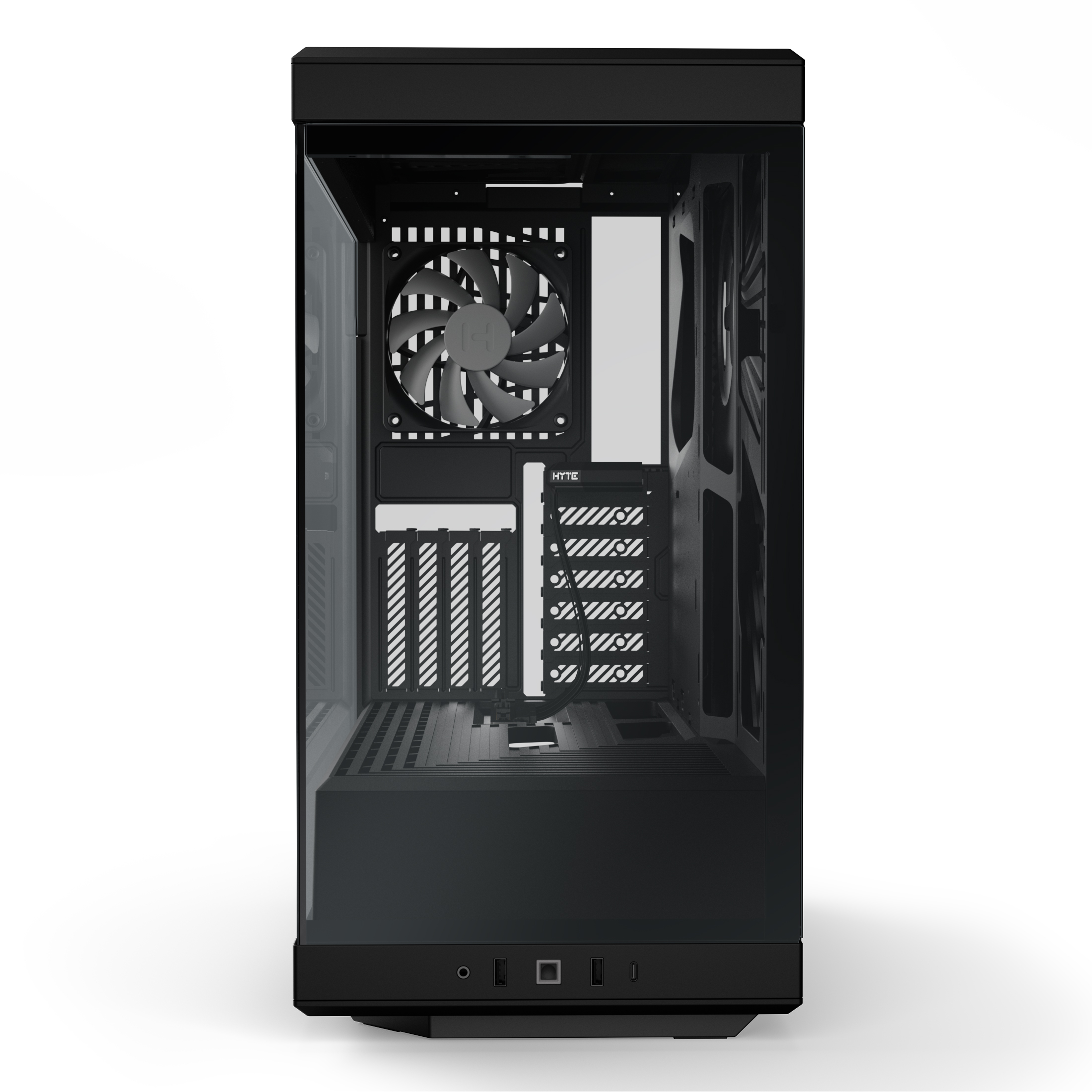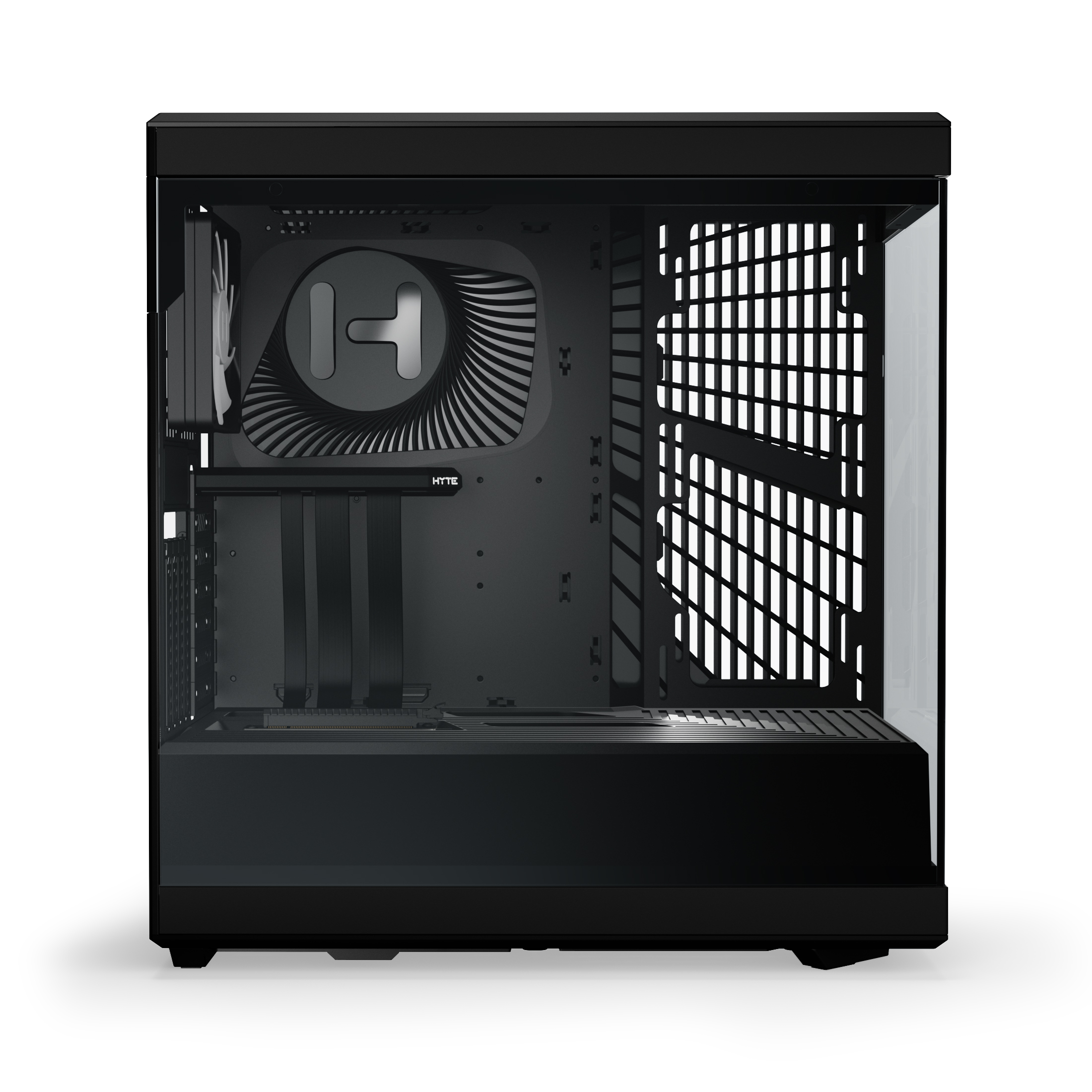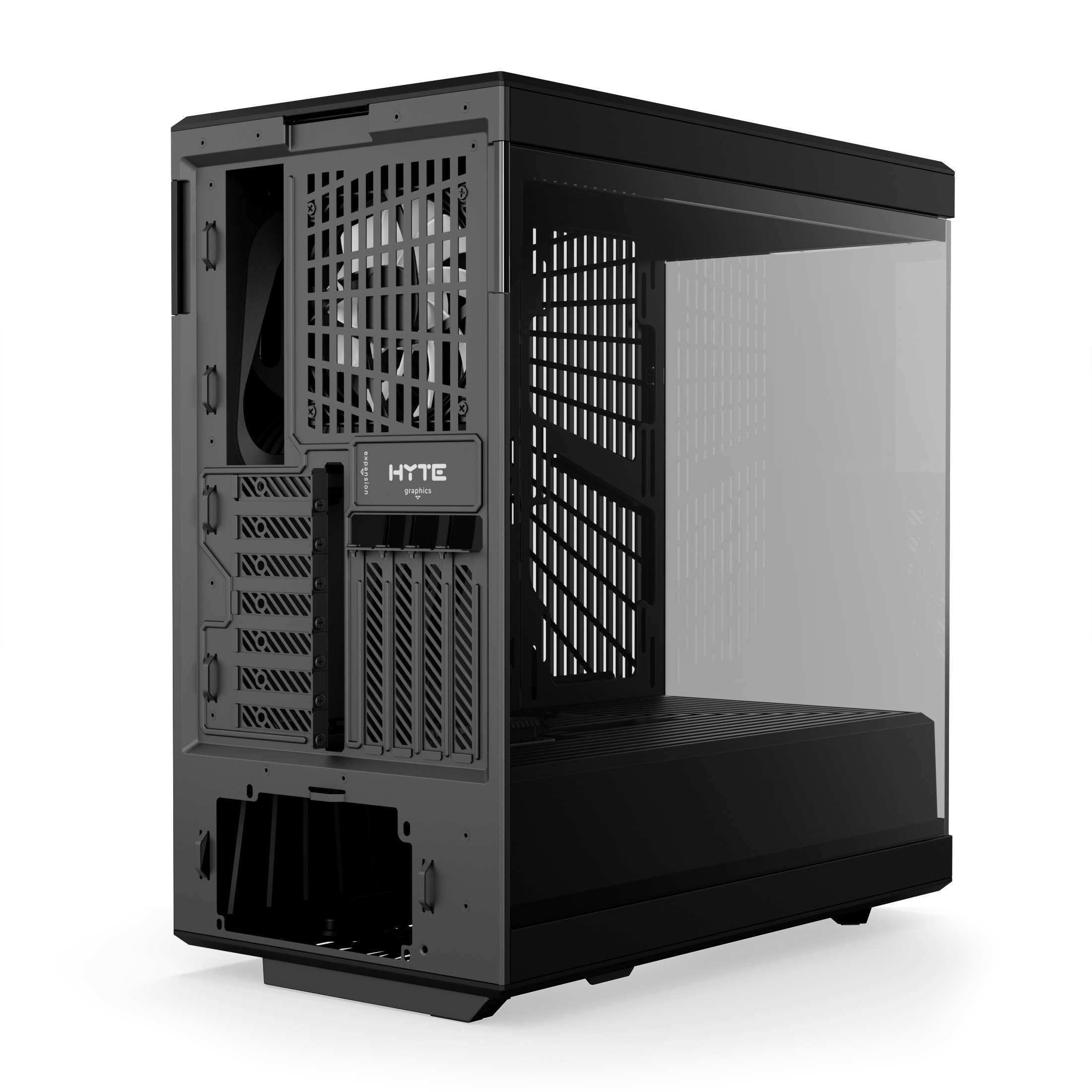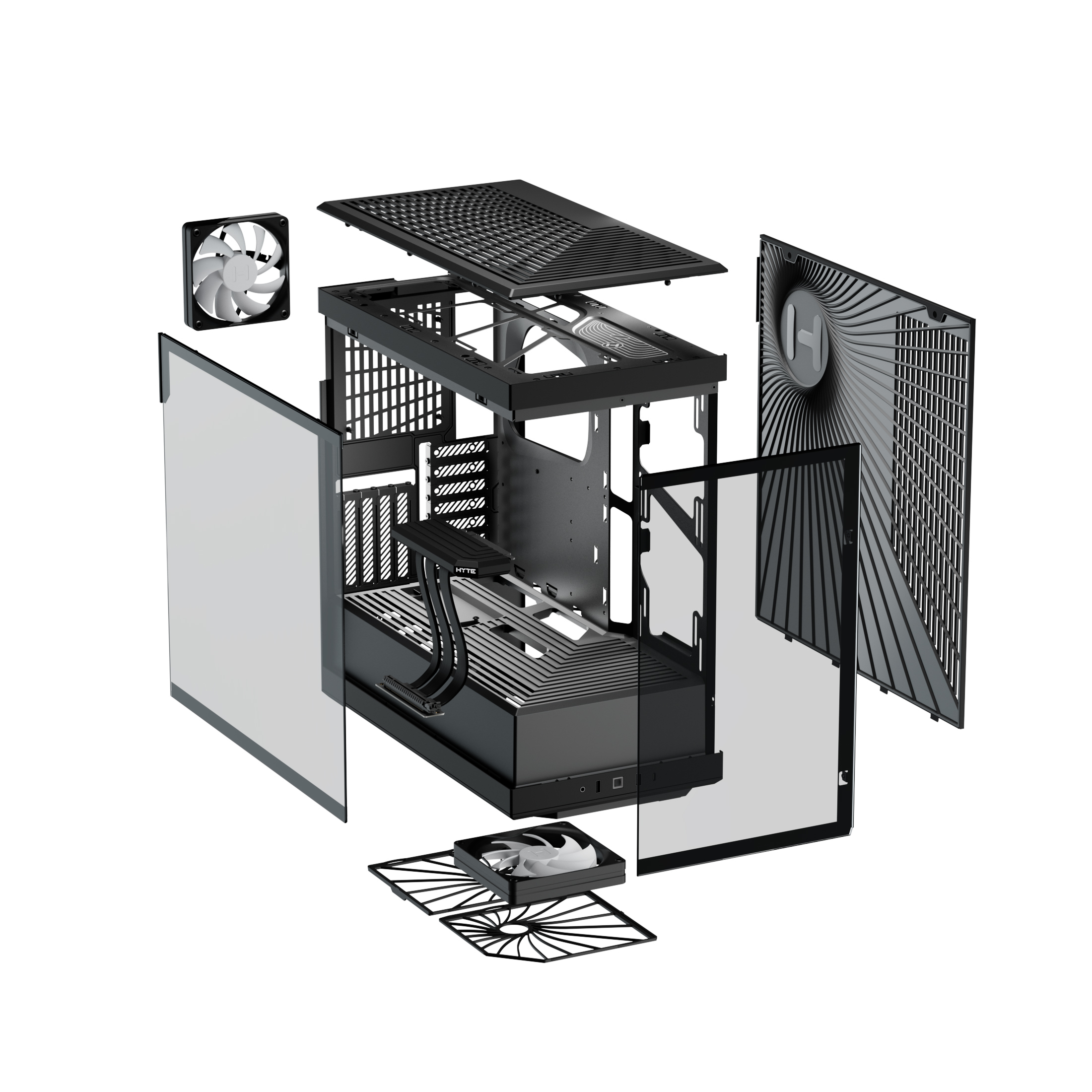 HYTE Y40 BLACK ATX CASE WITH 2 FANS AND RISER VERTICAL GPU MOUNT
Product Code : CS-HYTE-Y40-B
5,690 ฿
Type: ATX Mid Tower
Case Dimensions: 439mm x 240mm x 472mm
Case Materials: ABS, Steel, Tempered Glass
Motherboard Support: ITX, mATX, ATX
Power Supply: ATX up to 224mm in length
Video Card Max Dimensions: 422mm length, 94mm height (80mm height or less recommended for best cooling)

Fan Support
Side: 2x 120mm/140mm
Top: 3x 120mm
Rear: 1x 120mm (1x 120mm, 1300 rpm included)
Bottom: 1x 120mm/140mm (1x 120mm, 1300 rpm included)

Radiator Support
Side: 120, 140, 240, 280mm up to 120mm thick
Top: 120, 240, 360mm
Rear: 120mm

CPU Cooler Height: 183mm
Storage: 1 x 3.5" HDD or 2 x 2.5" SSD
Expansion Slots: 4 + 6 half-height

Interfaces
PCI Express Riser Cable: 4.0 x 16 (included)
Front USB 3.0: 2
Front USB 3.2 Type-C: 1
Audio/Mic Jack: 1
Dust Filters: Top, Side, Bottom (x2)
Warranty : 3 Years
Contact us
Description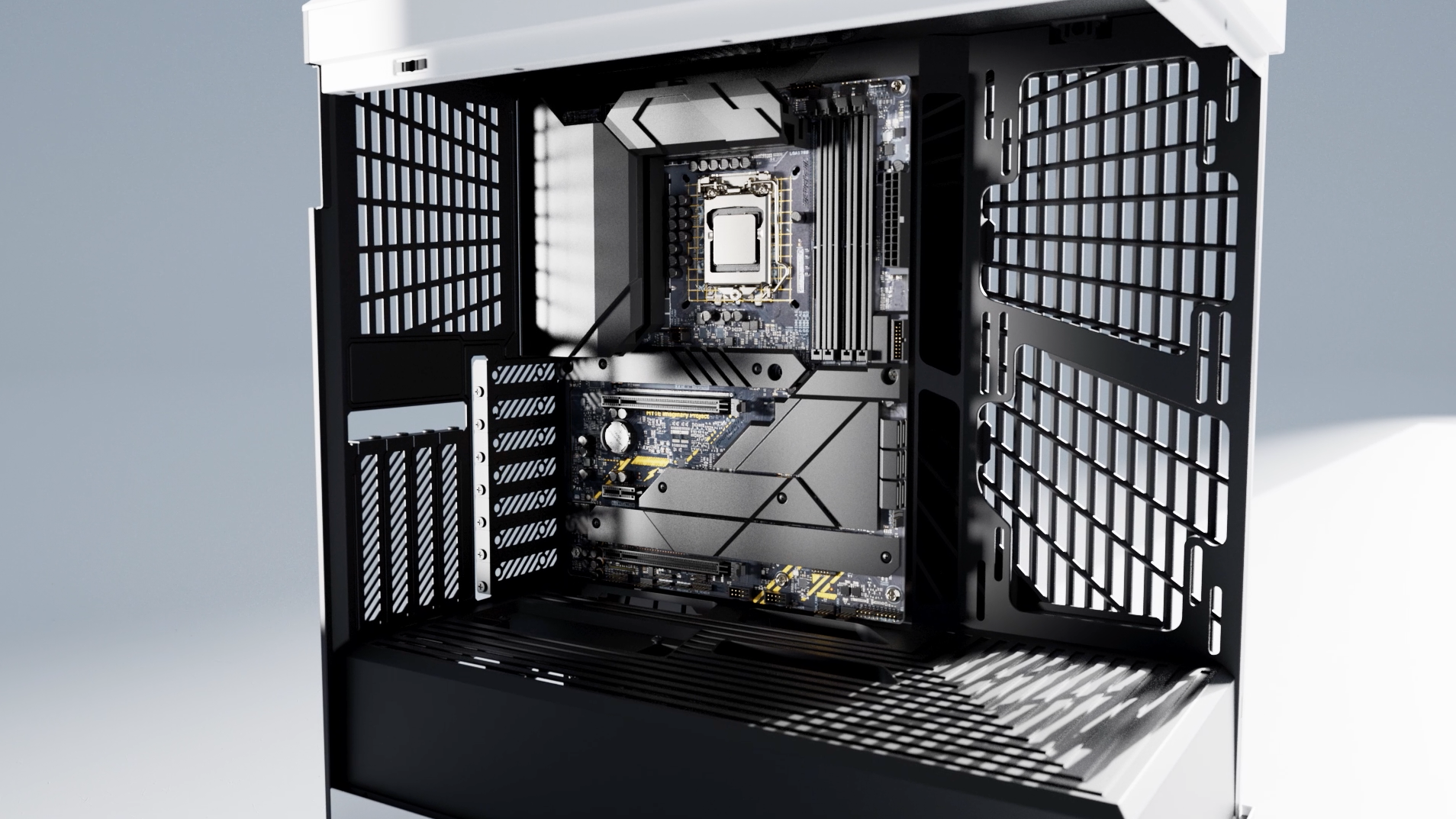 HYTE Y40 Modern Aesthetic Mid-Tower ATX Computer Gaming Case
The Next Evolution in PC Building
The HYTE Y40 computer chassis has a smooth, harmonic design with precisely beveled edges and 2-piece panoramic glass that showcases your unique PC build. With a focus on the future, the HYTE Y40 has a clean aesthetic and delivers upgraded performance capabilities and compatibility with future PC parts.
The included PCIE 4.0 riser cable supports the latest and greatest graphics cards, while the Y40 boasts 4 full slots for GPU support and additional airflow space for high intensity processing. Build the perfect gaming desktop with the HYTE Y40's ample space and high performance capabilities.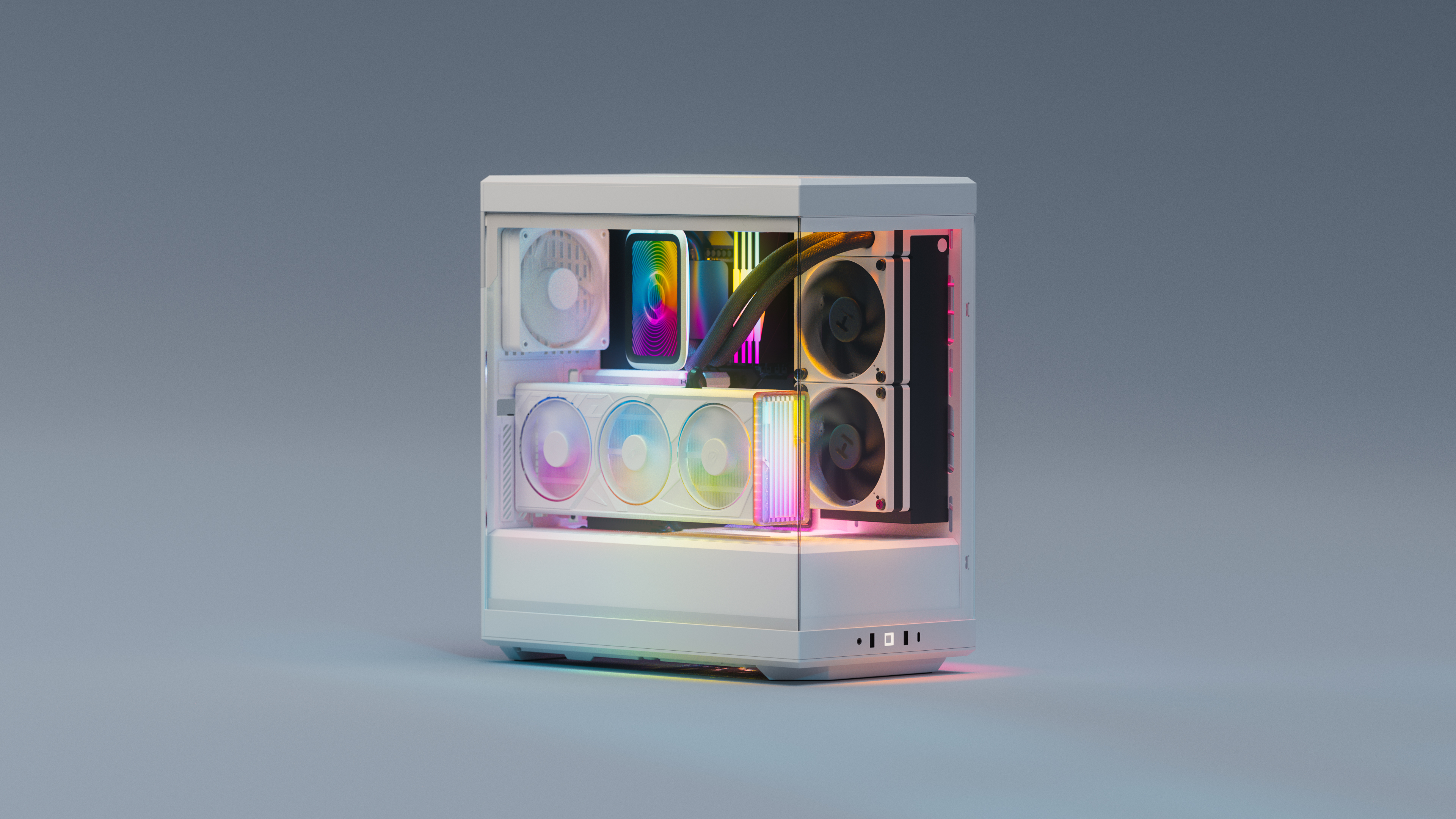 Looks Cool, Runs Cooler
HYTE Y40's unique airflow path allows for a wide range of compatibility and plenty of cooling options.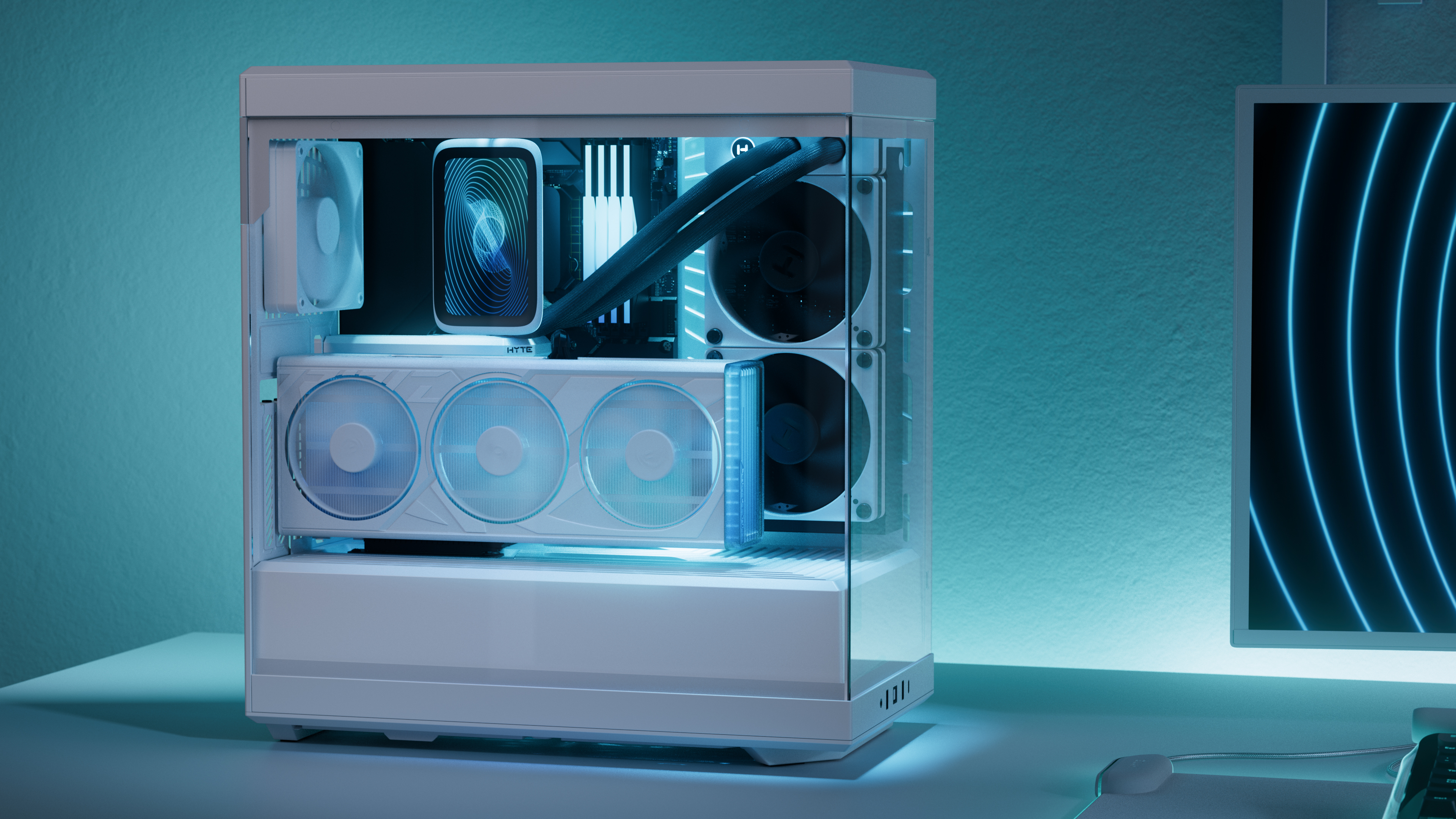 Modern Aesthetic Design
Details connect every part into a deeply harmonic design structure. Every edge is adorned in tightly controlled beveling for s-tier aesthetics. 2-Piece Panoramic Glass set the stage for a completely unobstructed view of your system's performance.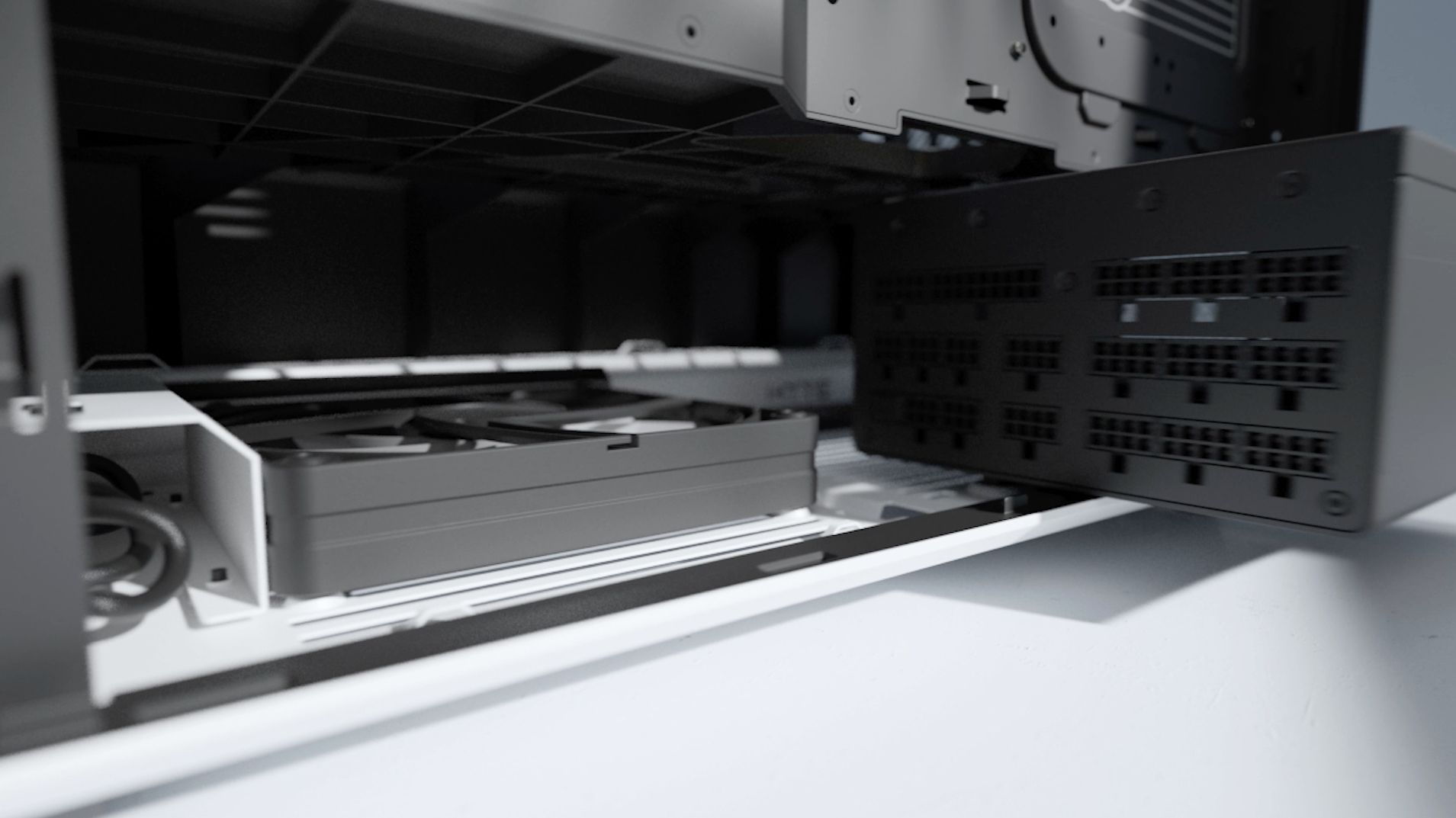 Cables, Managed
The cavity under the PSU shroud features HYTE's new cable "shelf" which allows cable management to sit further back within the case and away from airflow zones that may impact GPU cooling​.